If coverage for life is what you want, whole life insurance is what you need. It offers everything from death benefits (for funeral expenses, estate planning and surviving spouse income) to additional income for retirement, and more. LifeCentra offers a variety of affordable whole life insurance products for your specific needs.
Whole life insurance allows you to build up a cash value for use during your lifetime, along with the assurance that you and your family are covered no matter what. Since premiums and coverage amounts remain unchanged, it offers long-term consistency and stability.
Whole Life Insurance
This form of life insurance will provide a permanent death benefit with a premium amount that never changes. The strongest benefit of whole life insurance is that it guarantees lifelong protection and benefits in return for a fixed premium payment. It also builds a cash value that you can withdraw or borrow against in difficult times.
Whole life insurance gives you the assurance that you and your family are covered during any life occurrence. The policyholder pays a fixed or level premium at regular intervals for the rest of the insured's life. Policyholders who discontinue paying premiums and terminate their policies are entitled to the scheduled cash surrender value.
Since the premium and the coverage amounts remain unchanged, this insurance option offers long-term stability. Another benefit of whole life insurance is that you are eligible to receive dividends on the value of the policy, and these dividends may be used to increase the cash value and life insurance protection.
Whole life insurance is an ideal choice for those who want:
A permanent death benefit for their loved ones' security
Lifetime insurance over and above employer-supplied coverage/other plans
Coverage for final needs, such as funeral expenses, estate planning, etc.
A safety net against mortgages and other long-term financial debt
Whole life insurance offers powerful protection against life's uncertainties. It gives you and your loved ones financial security for life.
What is my next step?
Remember, whole life insurance coverage establishes a cash value and can be used while the policyholder is still living. Planning ahead for your needs is important; LifeCentra can assist with all your life insurance needs. Let us help you get started today!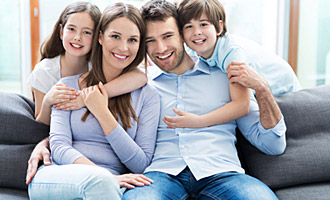 People frequently buy whole life insurance to:
Provide income replacement for their loved ones to continue meeting expenses
Ensure that funeral and related expenses are covered after their death
Build an additional asset for financial emergencies or retirement income
Pay off long-term debts like mortgages and education fees
Maintain their standard of living after they retire from work
Whole Life Insurance Calculator
Our interactive calculator gives you an estimate of how much coverage you should invest in, for lifetime protection as well as income replacement.
Consider choosing whole life insurance if you need financial protection during your lifetime and death benefit coverage to protect your family.